You may never have heard of Nortec Química, but it is likely to be present in your life. Responsible for the production of active ingredients for drugs ranging from Dorflex and Neosaldina, best-selling medication in the country, to antiretroviral used by the Single Health System (SHS) in cocktails given to patients with human immunodeficiency virus (HIV), through local anesthetics and drugs that treat neglected diseases such as Chagas disease and filariasis, Nortec is a brilliant example of the effectiveness and positive externalities of a public development bank.
Established in December 1985, in the district of Xerém, Duque de Caxias, in Baixada Fluminense, the company started a partnership with the National Bank for Economic and Social Development (BNDES) in 2002, when the development bank, through its subsidiary BNDES Participações (BNDESPAR), accepted the invitation to invest in the venture, acquiring a 20% stake in the share capital of the company. The largest manufacturer of active pharmaceutical ingredients in South America, Nortec Química earned R$ 208 million last year and today it has 274 employees, of which over 62% have university degrees.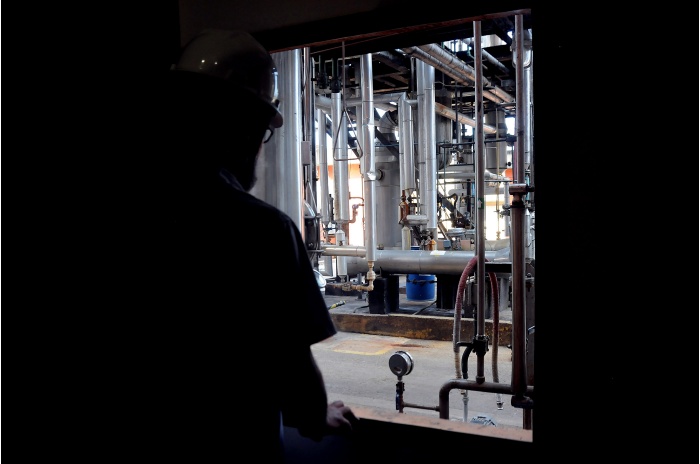 With a capacity to produce 340 tons of active ingredients annually, the company has 248 customers in 46 countries, including manufacturers of branded and generic medication, as well as public laboratories. Thanks to the management policy implemented by BNDES, Nortec is listed on Bovespa Mais, a segment of B3 that seeks to foster small and medium-sized companies' access to the capital markets, and it is preparing to hold its first public offering (IPO).
Since 2005, BNDES has been financing the expansion of the company's productive capacity and the development of new products, totaling R$ 64.3 million hired until last month. From the 50 active pharmaceutical ingredients that constitute Nortec's current portfolio, 27 were supported by the development bank. They are analgesics, antipyretics, anti-inflammatories, medication for the central nervous system, antiviral, bronchodilators, decongestants, heart medication and anti-allergenic, among others.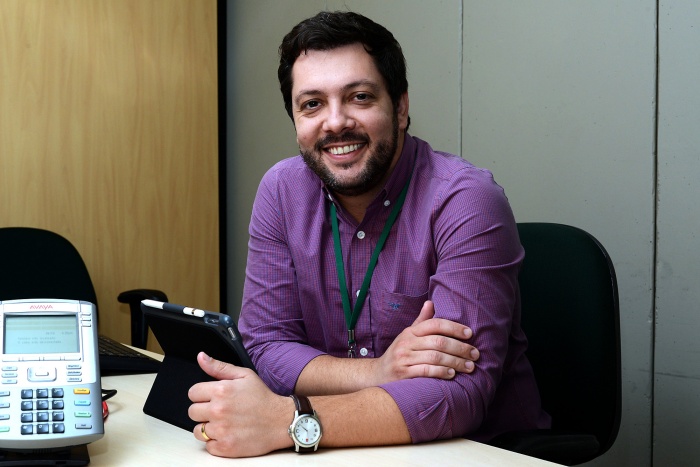 "Nortec is particularly important because here we are bringing together two things that are very dear to us: innovation and strategic products for public health in Brazil," says the head of the BNDES Department of Industrial and Health Services Complex, João Paulo Pieroni. "In the case of BNDESPAR, this work has our fingerprints and our face: we take part in the process of making the company more professional," adds manager Gabriel Biscaia, from the Development Bank's Share Management Area.
As manager Márcia Lousada, also from the Department of the Industrial Complex and Health Services, recalled, Nortec has been taking part in several projects in order to develop active pharmaceutical ingredients so they can be produced by the government at a lower cost. "It is an important agent in the Ministry of Health's policy to internalize the production of this medication in the country, which is important because they are scarce or have a high import cost," he says.
In the assessment of accountant Leonardo Gonzaga, from the BNDES Share Management Area, the projects that the company intends to carry out follow the planned plan and come out well done. "They do their homework very well," he says.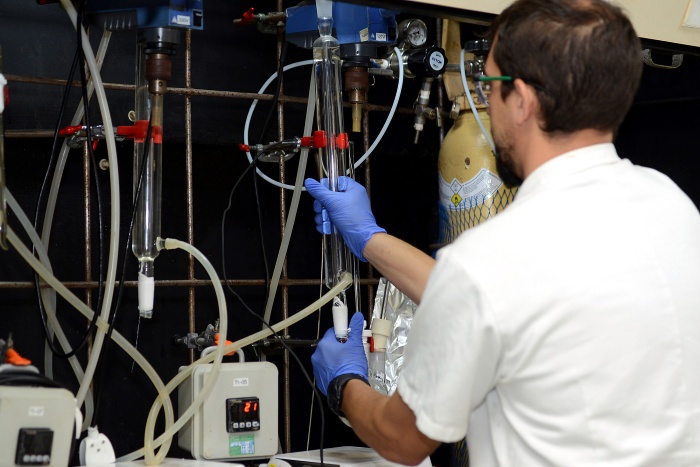 Research and Development Laboratory of Nortec Química
History – Nortec appeared in the early 1980s due to a technology cooperation agreement between Nordeste Química SA (Norquisa), whose board of directors was chaired by General Ernesto Geisel, and the Oswaldo Cruz Foundation (Fiocruz), chaired by the health doctor Sérgio Arouca, to create in the country an indigenous industry for the production of pharmaceutical ingredients. "We started with local anesthetics: we built the first and second factories," says Nortec Química's chairman Alberto Mansur.
According to the advisor, the third, fourth and fifth factories were only built thanks to BNDES. "We went to BNDES because we learn at the War College (ESG) that this type of asset has to have the participation of the government, because that's where it has intellectuality," he says. "BNDES supported Nortec's knowledge, administration and management, and said: 'You will be an audited company and go public'. Under the influence of BNDES and chemical engineering knowledge, we have five independent factories."
Mansur points out that the company avoids the Chinese model of low-cost factories. "We keep the five nitrogen-inert plants, with two chemical engineers per shift, and we honor most of the employees who are primarily trained in chemical engineering with resources from Nortec Química," he is proud to say. "If we put a money-making financial partner here, there would be none of that, no research and development abilities. As a chemical engineer, I am honored to say that in 34 years of operation we have never had an irreversible accident because we have nitrogen.
"It is the only one in Brazil and the largest in Latin America in this sector, with similar only in Germany, Italy, the USA and Japan"
– Alberto Mansur, Chairman of Nortec's Board of Directors

Professor at the Federal University of Rio de Janeiro (UFRJ), Business Administrator at the State University of Rio de Janeiro (UERJ) and guest lecturer at the Massachussets Institute of Technology (MIT), the Military Institute of Engineering (IME) and ESG, the chairman of the board considers Nortec the most technologically company in the entire Brazilian industrial sector. "It is the only one in Brazil and the largest in Latin America in this sector, with similar only in Germany, Italy, the USA and Japan," he says. "Within fine chemistry, it produces active healing molecules. It is not a company that mixes and sells in a pharmacy."
According to Alberto Mansur, the industry is the thickest because it uses toxic and carcinogenic derivatives of gasoline such as benzene, toluene and xylenes to produce anesthetics and tranquilizers such as clonazepam (Rivotril) and midazolam (Dormonid). "Without Nortec Química, there is no dentistry in the country, there are no outpatient clinics, there is no surgery, there is no anti-AIDS program, because all production of antiretroviral for HIV comes from Nortec," he says. "For AIDS, the base doesn't come from oil gasoline; it comes from sucrose, the common sugar." The technology for the production of tranquilizers was acquired in 2002, with the acquisition of a Roche plant in São Paulo.
Nortec Química is the only manufacturer in the world of propylthiouracil for thyroid sufferers and benznidazol for Chagas disease. It is also the only manufacturer in the world of pharmaceutical grade thiabendazole against fungi and other skin-attacking parasites. It also manufactures dichloroethylamine for filariasis. Another featured product is spironolactone, which comes from the fermentation of soy, the most important drug for cardiac use.
Marcelo Mansur, Executive Vice President, and Alberto Mansur, Chairman of Nortec BD
Isonomic treatment – In the assessment of the chairman of Nortec's board of directors, without the company, there would not be a generic drug market in the country, as it sells equally to all manufacturers. "This is why I believe, that BNDES has been a partner since 2002: without Nortec, there is no balance in the pharmaceutical market or in the technological part," he argues. "Engineering has never taught what Nortec does, so we have Nortec University on Saturdays, because I, as a university professor, could never teach, in chemical engineering in Brazil, what it is done here."
Fiocruz is based on Nortec and its health plan. "We do not only manufacture for profit, we manufacture for SHS and we are profitable because we have good technologies: there are more than 40 products and more than 120 technologies", summarizes Mansur. "We are now entering into the oncology area, building the sixth plant with funds of R$ 32 million from BNDES and R$ 30 million from Finep. Brazil imports all anti-cancer drugs ever formulated and final. We will make the active molecule, which comes from either sugar or soy."
The world's largest manufacturer of local anesthetics, such as lidocaine (xylocaine), Nortec has achieved Food and Drug Administration (FDA) certification and it is already exploring this US niche. "We will enter with other products in that market," announces Mansur. "At a meeting at BNDES in 2012, the then-president of the World Health Organization (WHO), Margareth Chan, said: 'Nortec Química is essential for public health in Brazil and around the world. Congratulations to BNDES for being a partner," said Mansur.