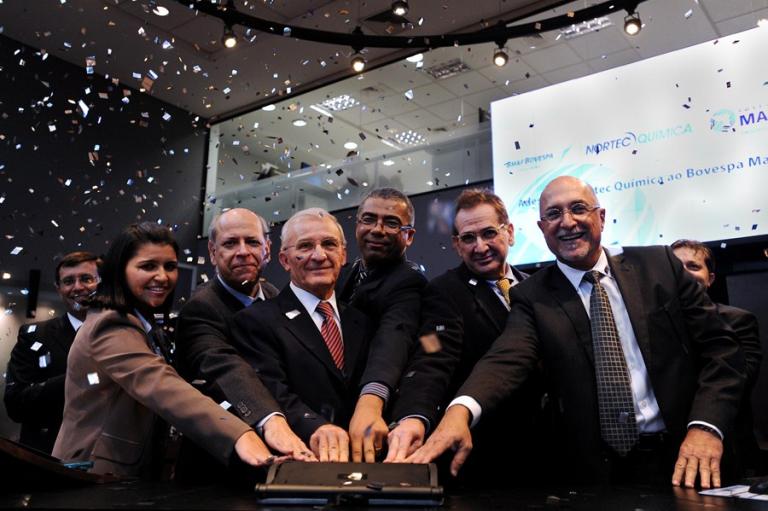 Traditionally a company enters BM & FBovespa by going public. This is not the case of Nortec Química, which is going to be listed without an Initial Public Offering (IPO), but via BovespaMais.
This is a special segment of the stock market that focuses on SMEs (Small and Medium Enterprises), who join this group for a kind of IPO "preparation" – they do not do the IPO right away, but it is something they intend to do in the future.
Other companies, such as Senior Solution (SNSL3M) and Desenvix (DVIX3M) also opted for listing without IPO. "I particularly understand that it is not worthwhile for SMEs to have to list, such as regulatory compliance cost, disclosure of information to competitors," without the bonus, which is the capital for growth at an appropriate cost," says Rodolfo Zabisky, CEO (Chief Executive Officer) of @attitude and founder of PAC-PME (Small and Medium Business Growth Acceleration Program). ADVERTISING
He points out that Bovespa could have more than 750 companies if access to small and medium-sized companies were promoted. Medium-sized companies such as Nortec, which had revenues of R$ 90.7 million in 2012 and profit of R$ 8.3 million. These companies are very interested in growing and expanding production lines – which would guarantee the necessary dynamism for the Brazilian economy. By joining BovespaMais, Nortec has become the 4th company in this sector since its launch in 2008.
Get to know Nortec
Currently as the sole manufacturer of Benznidazol for the treatment of Chagas disease, Nortec stands out for having more than 26 different chemical segments – such as painkillers, local anesthetics and HIV drugs – making it the largest manufacturer of antiretroviral in the West Hemisphere. The company, which has 20% of its capital held by BNDESPar (National Bank for Economic and Social Development), may now have new partners, but will not offer any shares to the market at first.
Thus, the way is clear for the company to offer shares when it thinks the environment for the capital market is better. That's what Senior Solution did, which was listed since 2012 on the stock exchange but went public only this year. This is very important for smaller companies, which obtain fewer funds.
"I understand that this environment undoubtedly tends to improve, because getting worse seems very difficult," warns Zabisky. Therefore, the company, established in 1985, should wait for the right moment, but with the first step already taken.
Source: https://www.infomoney.com.br/mercados/na-bolsa-sem-ipo-conheca-a-particularidade-da-nortec-quimica-a-novata-da-bovespa/